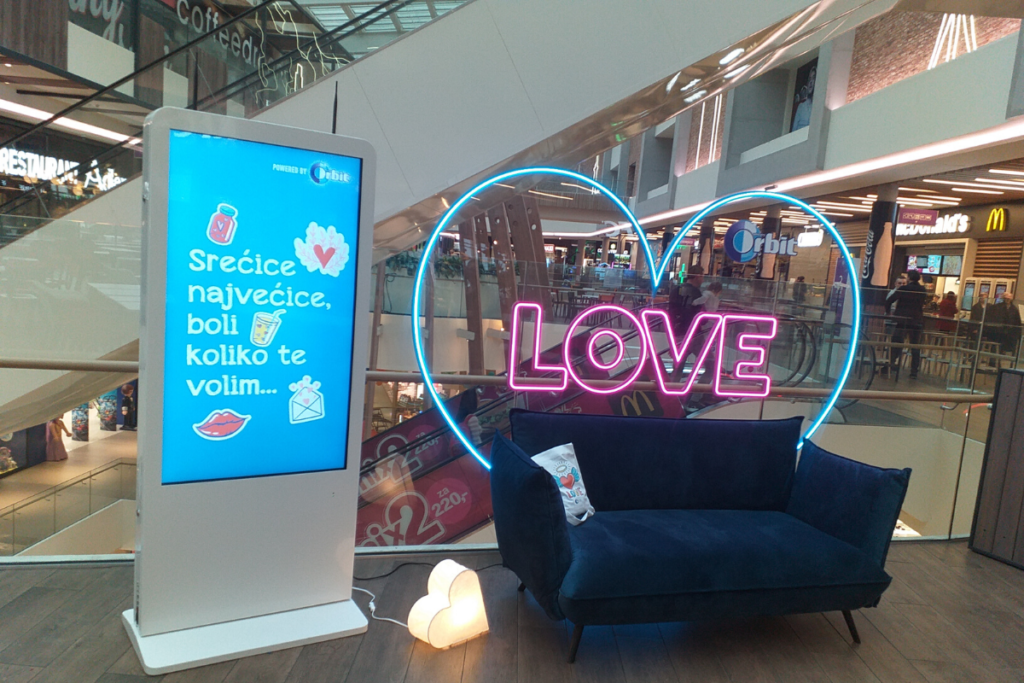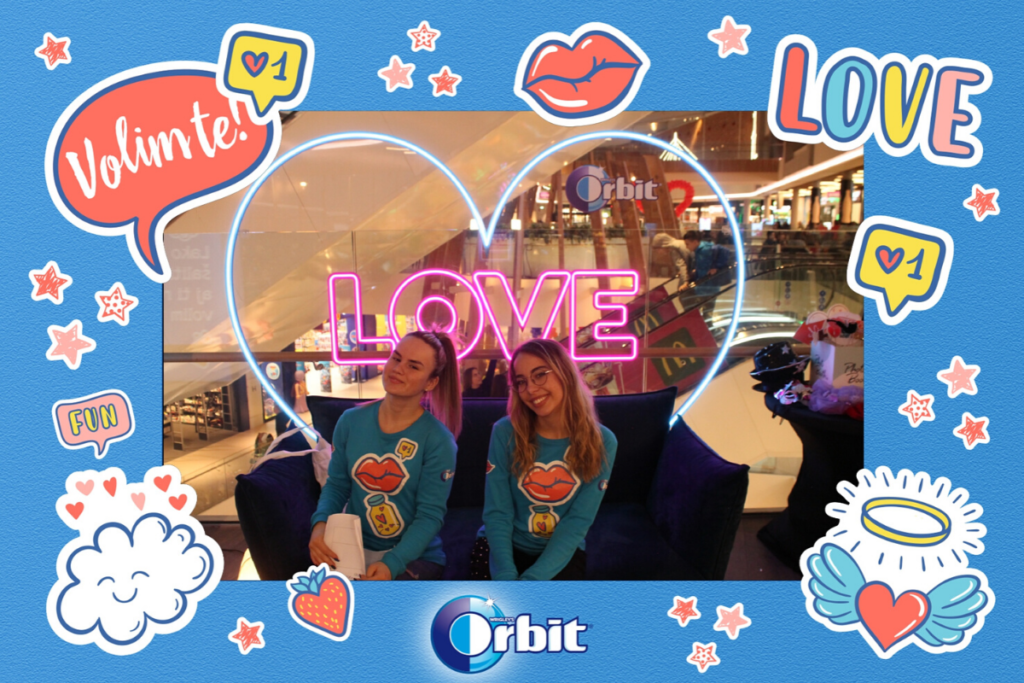 ---
Client
MARS
Brand
ORBIT
Campaign title
SEND A STRIKING MESSAGE
Media
Web, Social Networks, promotions
Year
2020
Idea
We know it's not always easy to show love, which is why we created a platform as part of the Orbit campaign "Appealing Glow", which aimed to encourage and support us in our intention to show love in a unique way.
We created a microsite where we gave the users the opportunity to create, save and share personalised love messages! The users were able to choose the design of the message by changing stickers, background and font. The website had thousands of visits, while the users created over 900 messages!
At the same time, we created LOVE CORNER in Ada Mall Shopping Center, where passers-by could enter their messages! The most interesting messages were shown on screens in Delta City, Usce Shopping Center and Ada Shopping Center. Apart from that, passers-by were able to take photos and get them instantly, while Orbit Chewing Gums that were distributed by our promoters offered additional refreshment.
On Orbit Instagram account, the users could also try face filters that impressed Generation Z! The filters showed great results and our followers used them as many as 4.613 times.