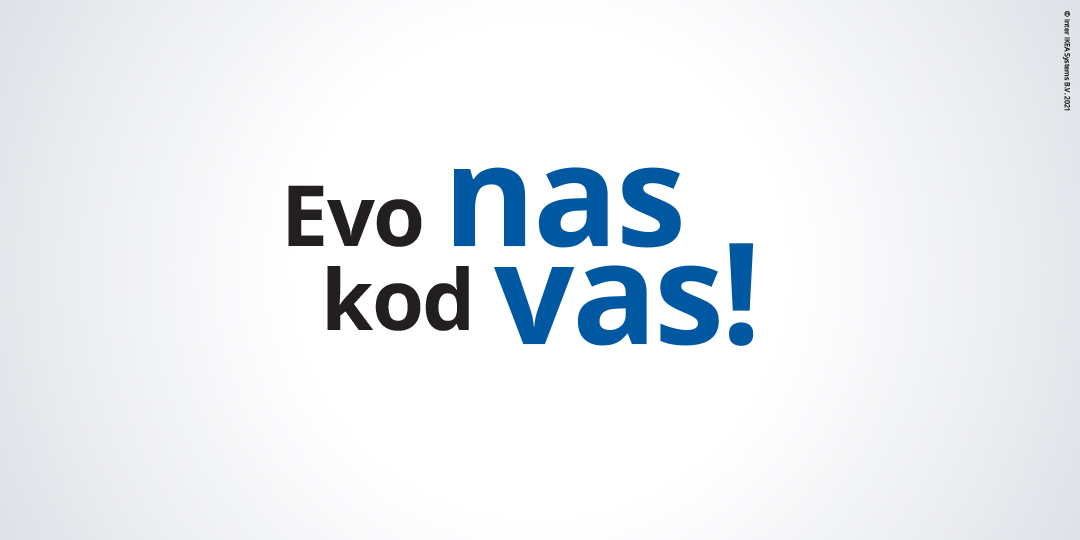 HERE WE COME TO YOU!
OCTOBER 2022.
IKEA & SIVO work on a campaign for IKEA click and collect service.
Read more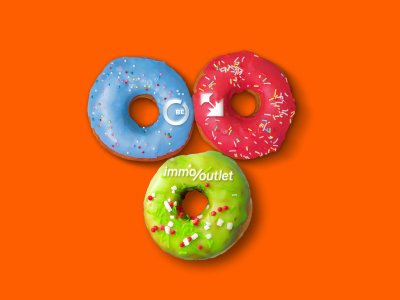 THREE FOR LUCK!
MARCH 2022.
Confluence & SIVO continue to collaborate and expand their team.
Read more
NOT EVERYTHING IS THAT GREY, NEW CLIENT IS BLACK! BLACK AND EASY!
JANUARY 2022.
Even though it was not Easy, we won Black and Easy!
Read more
THE BRONZE AT UEPS GOES IN PAIRS AND FITS THE IMAGE
DECEMBER 2021.
This year, we did several campaigns for Balkan Bet, and for two we won UEPS awards.
Read more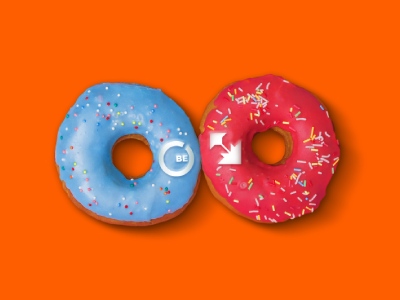 Good CLIENTS ALWAYS COME IN PAIR. wE BECAME THE NEW CREATIVE AGENCY FOR BEO AND MERCATOR
DECEMBER 2020.
In our company, the year ends with good news. It has once again been confirmed that Confluence and Sivo make a great combination.
Read more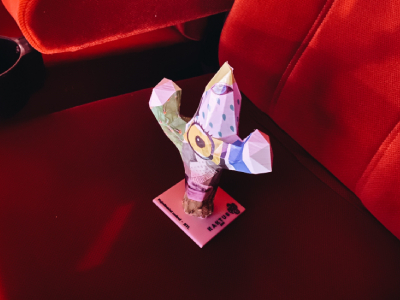 CACTUS FOR SWEET DREAMS!
NOVEMBER 2020.
We have organized  IKEA Good dream festival in September 2019 under slogan IKEA Night Club and during the 12 days of the festival, together with the client, we came up with ideas and organized activities for three markets: Serbia, Croatia and Romania.
Read more
LANSING BRAND JUICY FRUIT
NOVEMBER 2019.
Juicy Fruit gum is back on the Balkans market and we tried to make that comeback in style.Like you wouldn't believe!
Read more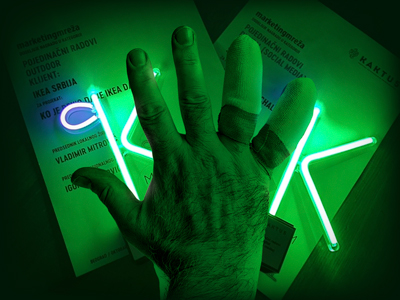 TWO KAKTUS AWARDS FOR SIVO!
OCTOBER 2019.
Another great result for our agency. At the recently held Festival of Integrated Communications #Kaktus2019, we won two awards:
– Best Outdoor Campaign for "Ko je rek'o da je IKEA daleko" (Who said that IKEA's far away)
– Best Digital Social Media Campaign for Snickers Blam Challenge (Snickers Embarrassing Stories Challenge)
Read more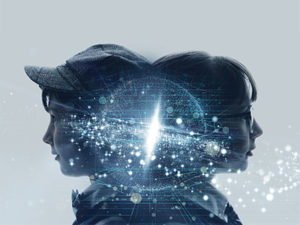 EVERYTHING YOU DID NOT KNOW ABOUT GENERATION ALPHA
OCTOBER 2019.
Members of Generation Alpha, raised in the digital era, surrounded by screens at every step, are becoming the streaming generation to combine the physical world with its virtual counterpart.All of this is further reflected on the way they form their opinions about brands and buy products.
Read more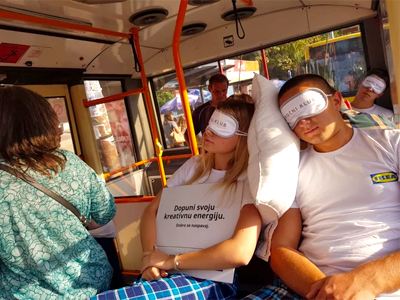 PEOPLE IN PAJAMAS SURPRISE BELGRADERS
SEPTEMBER 2019.
You must have fallen asleep on the bus or a park bench sometime in your life. But over the previous days, you could have noticed many young people coming outside with an aim to – sleep.
Read more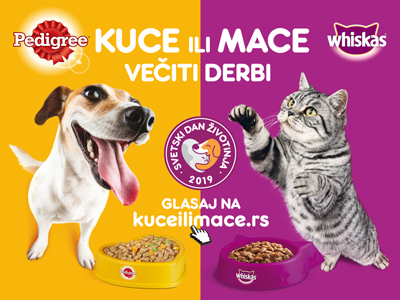 DOGS AND CATS IN AN EVERLASTING RIVALRY
SEPTEMBER 2019.
Everyone has heard of the decade-long rivalries between Red Star FC and Partizan FC, the Beatles and the Stones, Rihanna and Beyonce, but one rivalry dates back much more than all of these. Dogs and cats have been vying for our affection for centuries. Thanks to Pedigree and Whiskas brands and our agency, we can finally do a roll call and also support a donation of 22,000 meals for abandoned animals.
Read more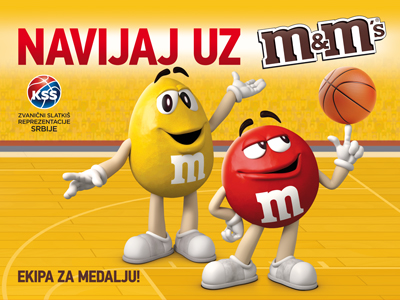 m&m's ARE THE OFFICIAL CONFECTIONERY OF THE SERBIAN NATIONAL BASKETBALL TEAM
JUNE 2019.
It's basketball's turn after the successful run with the national team in football.The famous m&m's chocolate bites have thus become our national basketball team's official confectionery at the coming World Cup in China. We wish many sweet victories for our team.
Read more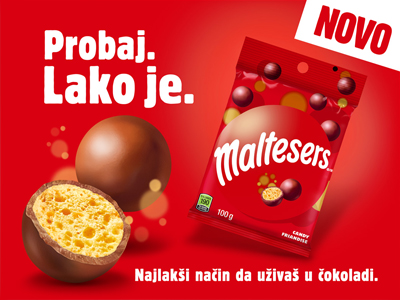 MALTESERS BRAND SERBIAN MARKET LAUNCH
MAY 2019.
The long-awaited arrival of Malteser chocolate balls to our country did not go unnoticed at all. This was because of our agency who created the launch campaign under the slogan "Try it. It's light". You must have noticed the red billboards with the irresistible Malteser balls and huge balloons, but have you tried the product?
Read more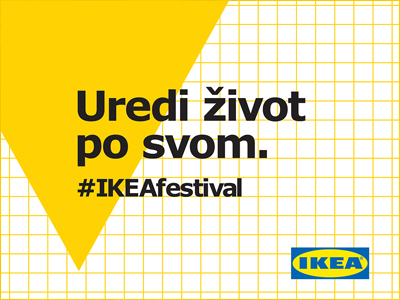 FIRST IKEA FESTIVAL IN SERBIA, ROMANIA AND CROATIA
APRIL 2019.
A major challenge for our agency: This month we organized the first #IKEAFestival in Serbia, Romania and Croatia, called 'Uredi život po svom' (Set things up your way). Aside from selecting content and setting up activities in the three countries, we also created a campaign for the festival that we promoted online, in social networks and on the radio.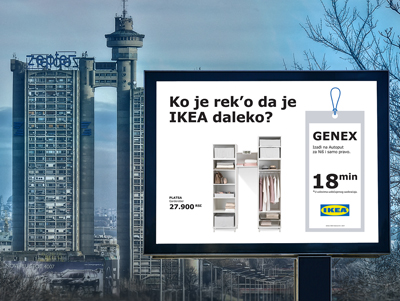 WHO SAID IKEA'S FAR AWAY?
MARCH 2019.
If you are from New Belgrade, and even if you aren't, you must have noticed the OOH campaign that we created for IKEA. We wanted to show how close IKEA is to New Belgraders and also how familiar it is since we made individual layouts connecting IKEA products with parts of New Belgrade. In total, we developed 18 different layouts placed in 24 locations. Which one is the best?
Read more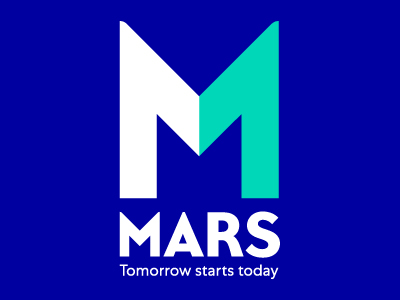 SIVO BECOMES MARS SOCIAL MEDIA AGENCY
JANUARY 2019.
Good news early on in the new year. Aside from creating content for Twix and Snickers chocolate brands in 11 markets, Mars also honoured us with the trust to be their social media agency for the following brands: Orbit, Airvawes, Skittles, m&m's, Pedigree and Whiskas. We will create content and run social media accounts for these brands in 5 countries of the region.