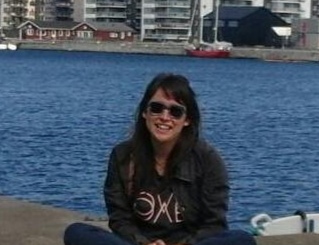 A good brief is half the job. Whether it is sent by a client or Account Manager, or someone on the team is expected to forward a brief to the designer, it is very important that it is something more extensive than one sentence in the body of the email, one third of which is ASAP in caps lock.
Account Managers are people who stand in the front lines and are the first to communicate directly with clients. Their phone rings even after 5 pm, sometimes on Saturdays or Sundays because the client needs support. They balance information, other people's mood, predicted and unpredicted situations.
They must know what the task is before everyone else in the team, and most often in addition to balancing between the rest of the team and the client, they have to think about a lot of numbers and make a lot of phone calls while holding the phone on their shoulder, typing emails.
In addition to multitasking and problem-solving skills, another trait that a good Account possesses is Patience.
Patience in working with clients, patience in working with the rest of the team, bosses and all the other people they communicate with on a daily basis, and there are many of them.
That is why it is necessary for them to meditate… Just kidding. But it is not excluded that they secretly go to yoga or have a compilation of soothing melodies that they play before going to bed.
It is not uncommon they need to do something today for today, but then it would be very helpful to explain it succinctly, so that we can all get the job done together as soon as possible.
Sometimes the obstacle is when Account, during many years of cooperation with a client, gets to know the brand and strategy too much and starts to understand things and expects people from other teams, who may not work with that client, to know the same thing. Designers usually suffer there, who are served an almost finished story and expect to do the job. A similar situation can happen with copywriters who are not explained what is required of them.
Visual solutions are used to knock you off your feet immediately and continue to create a bond of trust with customers, and to achieve that you need a designer who will always ask: "And where is the brief?" And try to extract all the necessary information to make a better solution.
The secret of a good Account is that, in addition to coming to the designer's desk armed with cookies and chocolate, he writes a precise brief, and everyone is happy, satisfied, with a sufficient dose of dopamine.
Last but not least, the meaning of the abbreviation ASAP is "As Soon as Possible", and most often the requirements are like that, but what we can do is try to make sure that the solutions do not look like that.
That is why it is important that if you are in the position of Account Manager, to the question "And where is the brief?" send a brief. A real brief, not only ASAP.
Ana Mitrović,
Junior Copywriter