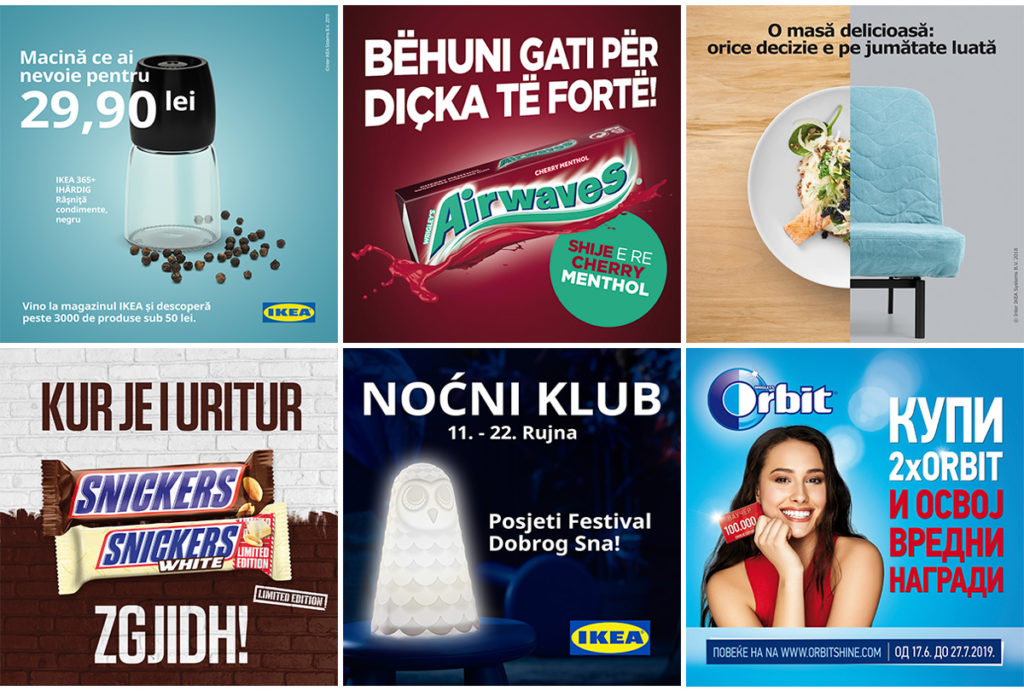 ---
FOREIGN MARKETS CAMPAIGNS
Many of our campaigns were created for foreign markets. In total, we implemented our works in 15 different countries and territories: Croatia, Slovenia, Kosovo, Montenegro, Bosnia and Herzegovina, North Macedonia, Romania, Bulgaria, Albania, Estonia, Latvia, Lithuania, Israel, Palestine, and Serbia.
We created OOH and Display campaigns, produced radio spots and set up events in Serbia, Croatia, and Romania for the IKEA brand, whereas we created and implemented contests, developed OOH and Display campaigns and set up BTL and internal employee activations for Mars company brands in several countries of the Balkans and Baltic regions.
We develop monthly social media communication plans for the following brands: Snickers, Twix, Skittles, m&m's, Orbit, Airwaves, Maltesers, Pedigree, and Whiskas for multiple European countries, Israel and Palestine.